EDITOR'S NOTE
If you're interested in starting a business or just interested in the journey of becoming an entrepreneur, take a look at our new video series on our YouTube channel. "The Entrepreneurship Journey" shares learnings, experiences and guidance based on what we've learned setting up and running a business for the last three years. If you have any topic areas you'd like us to cover then please drop us an email.
Jodie Collins, Managing Director and Founder of Re/Digital
1. The Ethics Of Data Governance – 'Data Comes With Benefits And Liabilities'(Forbes)
Data has never been more powerful than it is right now. 2018 saw some of the largest data breaches in history come to light, including the Marriott hotel group breach and the Cambridge Analytica scandal, both of which had troubling implications concerning international relations. 2019 has already seen breaches involving Australian government officials, and one of Germany's biggest cyberattacks to date targeting public figures. Enterprises, governments and consumers alike are beginning to appreciate the value and vulnerability of data, and how important it is to properly handle data and the algorithms that feed on it.
2. Is in-house digital marketing a sign of digital maturity? (Tech Wire Asia)
Digital marketers seem to be transitioning away from working with agencies to building in-house talent and capabilities. It's a goal that even the biggest and brightest of companies — McDonald's, Mercedes, even Mont Blanc — with no dearth of resources have been inching closer to, for the past year or so.
Experts believe an in-house unit for digital marketing is not only more efficient but also helps move the business further along the digital maturity curve — making this endeavor a key part of the organization's digital transformation agenda.
3. Dynamic content in the era of machine learning (e27)
The big data revolution has transformed how marketers approach every aspect of their work, from how they design campaigns to how they measure success. At the heart of this revolution is the goal of creating genuinely personalised experiences for consumers and also measuring their results more precisely than ever before. Dynamic content is one of the primary ways companies tailor experiences for their consumers. Combined with machine learning, dynamic content enables companies of any size to create genuinely personalised experiences that are fresh, relevant, and cohesive.
4. Top Marketing Automation Trends of 2019 and Beyond (Entrepreneur)
Marketing automation can be defined as software that helps you automate certain repetitive tasks that occur frequently in the course of a business, and are otherwise taken care of manually. A simple example here would be recurring transactional communication that is sent out to a user after every purchase. Marketing automation empowers brands to gather and analyse user data, create meaningful user segments and run highly targeted campaigns with communication that is personalised and highly contextual.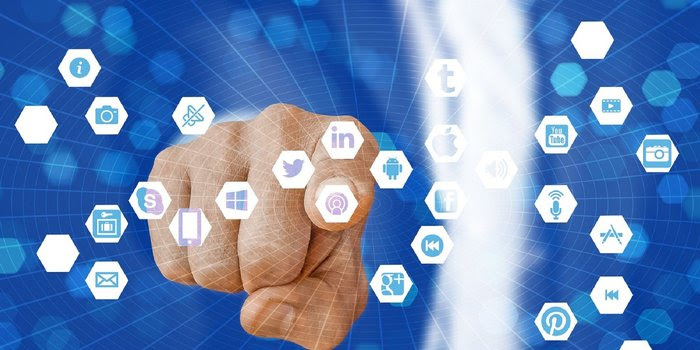 5. 5 communications topics most effective in increasing employer trust (Marketing Interactive)
Trust in the employer is now growing in markets globally. According to the Edelman Trust Barometer 2019, the top five communications topics that are most effective in increasing employer trust are: Societal impact, Values, The future, Purpose, Operations.